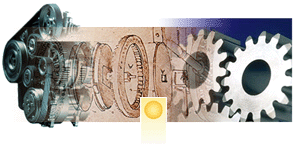 WHY A PROCESS* APPROACH?
* Process: set of coordinated tasks adding value to the transformation of inputs into outputs.
Consider that all the approaches of quality assessment and improvement (ISO 9000, Malcolm Baldridge, maturity models) state that a correctly implemented process generates "good" products.
Most of the current difficulties are ascribable to implemented processes not under control: contractual agreement, expression of needs, project management, configuration management, quality assurance, verification and validation.
Process improvement requires not only increasing individual skills, but also the harmonization of practices and methods in order to better share the experience.
Techniques of assessment and improvement exist; the major difficulty lies in the will to implement, correctly apply and ensure the continuity of the related activities. The implementation of the process approach is required for ISO 9001:2000 certification; and system process models can be found in ISO-IEC 15288.
ARE YOU A PRIME CONTRACTOR, SUPPLIER, SUB-CONTRACTOR? TAKE A BREAK ! ASSESS YOUR PROCESSES.
MAP système helps you to assess your processes of acquisition, supply, development, maintenance, manufacturing, management. Together, we apply the best actions accommodating your objectives for improvement concerning services, products, effectiveness and innovation.